The Winnie State Bank began construction in the summer of 1907, however before completion the bank and building was purchased by H.B. Kleiwer under the name of Alfalfa County National Bank.
The bank opened for business on January 29, 1908.
In February 1977 the charter was changed to Alfalfa County Bank.
On June 14, 2004, the bank relocated to 323 S. Grand into a brand new building and a new charter under the name of ACB Bank.
The bank is locally owned and operated and continues to be a strong asset to the community.
In 2006, we acquired branches in Waukomis and Garber. The strength of the bank is indicated by its tremendous growth.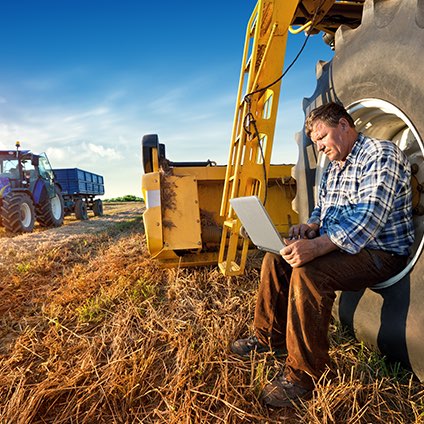 Partner with a trusted Ag lender.
Get the financing you need to help grow your agribusiness - with our Agriculture Loans.